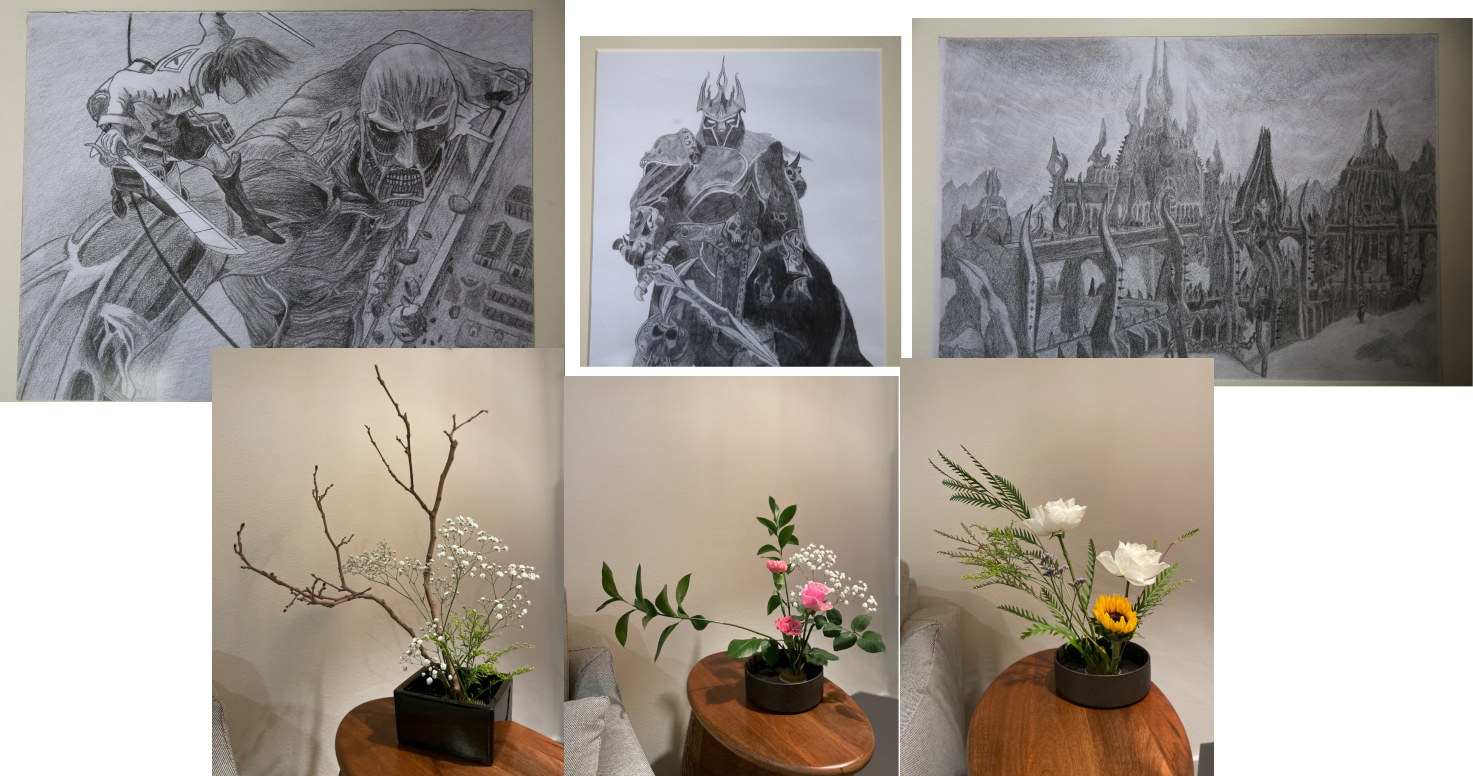 My pursuit of UX started rather unexpectedly. I started college studying clinical cognitive science. After learning about the Design & Interaction specialization in the same major, I decided to try it out and ended up switching because this is where my long-time passion for art can be combined with holistic thinking skills I gained through academia.
Having taken drawing classes since childhood, I always tried to make it a regular part of life. I do pencil sketches of the games I play, and the Animes I watch. For me, sketching (and art in general) not only cultivates aesthetics, but also teaches patience. I believe these are important for UX design.
During my free time, I also swim, play pool, and do ikebana.